GRANDRIB 3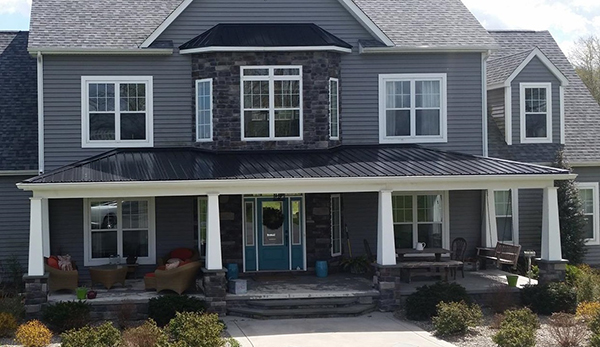 29 Gauge Exposed Fastener.
Grandrib 3 has clean traditional lines, is manufactured from only the best prime quality structural steel available—no seconds ever! Fabral's drive to be the best means that they start with the finest materials and finish it with a premium coating system—Enduracote™ 2000. Whether your application is new or old, commercial, agricultural or residential, Fabral's panels and paint systems are designed to exceed your requirements and expectations. Make Grandrib 3® or Grandrib 3® PLUS panels your choice for all your metal panel building needs.
Horizon S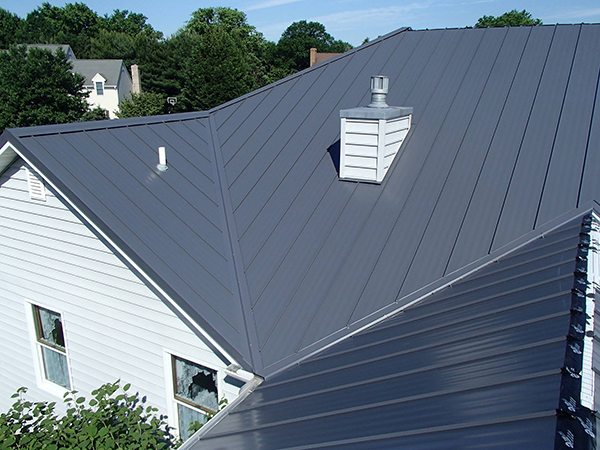 26 Gauge Standing Seam.
Horizon S brings value, beauty and performance together and offers a superior roofing choice for residential and light commercial applications. The value is clear in the substrate and finish, featuring 26 gauge high strength Galvalume steel, Energy Star approved standard colors and 10 layers of protection provided by the Enduracote® paint system. The performance stands out with the proven snap together design, standard shadow lines and standard factory applied sealant. In addition, Horizon S offers a look for every style and is made to withstand the elements; it is weather, wind, fire, insect and hail resistant. You will appreciate the value Horizon S offers as the years accumulate with little or no maintenance costs. For great looks, maximum performance and installation that's a snap, choose Horizon S.
1-1/2" SSR Standing Seam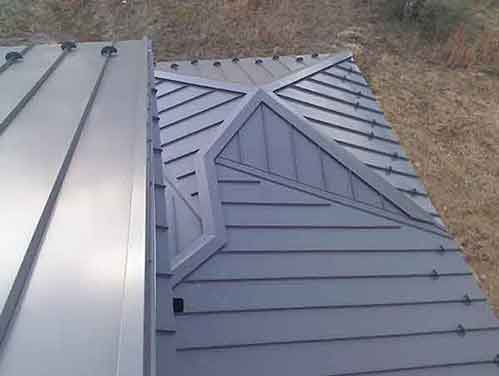 24 Gauge Standing Seam.
Get the classic look of standing seam metal roofing in 24 gauge steel from Fabral. 1 1/2" SSR Standing Seam is always a smart choice for residential or commercial new construction or re-roofing applications. Its narrow batten seams offer aesthetic elegance, while its clips provide ease of installation and thermal movement. Fabral's 1 1/2" SSR is designed to perform at optimum levels year after year, providing excellent durability in all types of weather including rain, wind and snow. 1 1/2" SSR is available in nine specially formulated Enduracote® paint colors and Acrylic Coated Galvalume with a full line of complementary trim and accessories available-all of which are Energy Star Approved.
Copper
We offer hand-crafted custom copper work for accent roofs or curved roofs. Weaver's Construction is one of the areas only contractors specializing in residential and commercial copper roofing.